Jeb Loy Nichols' Country Soul Playing Cards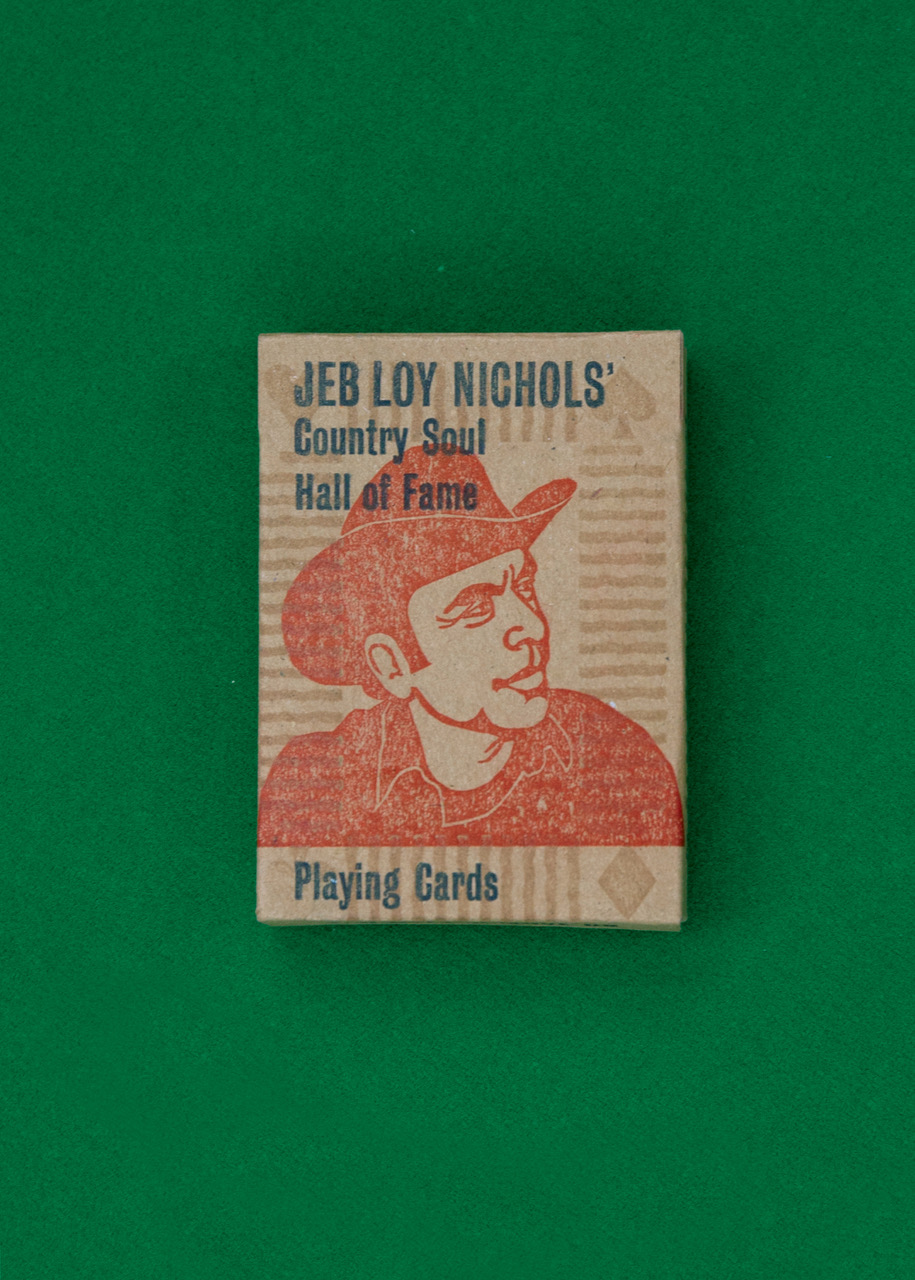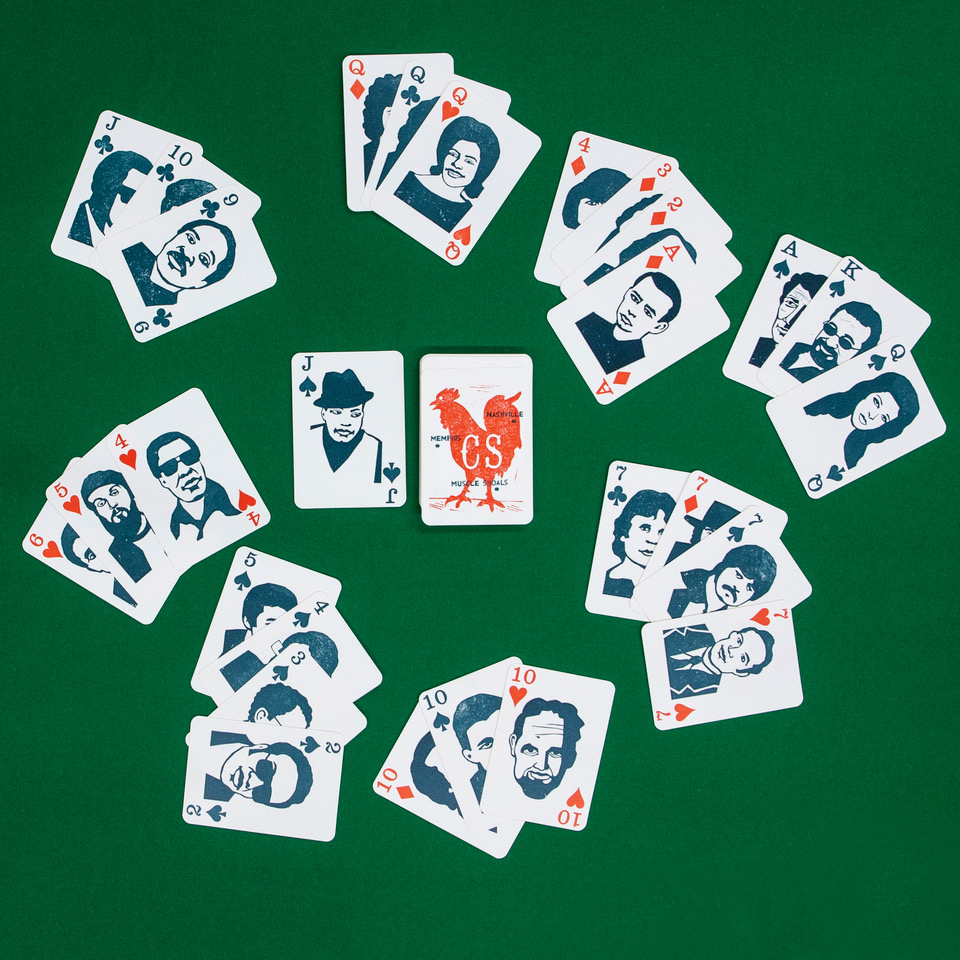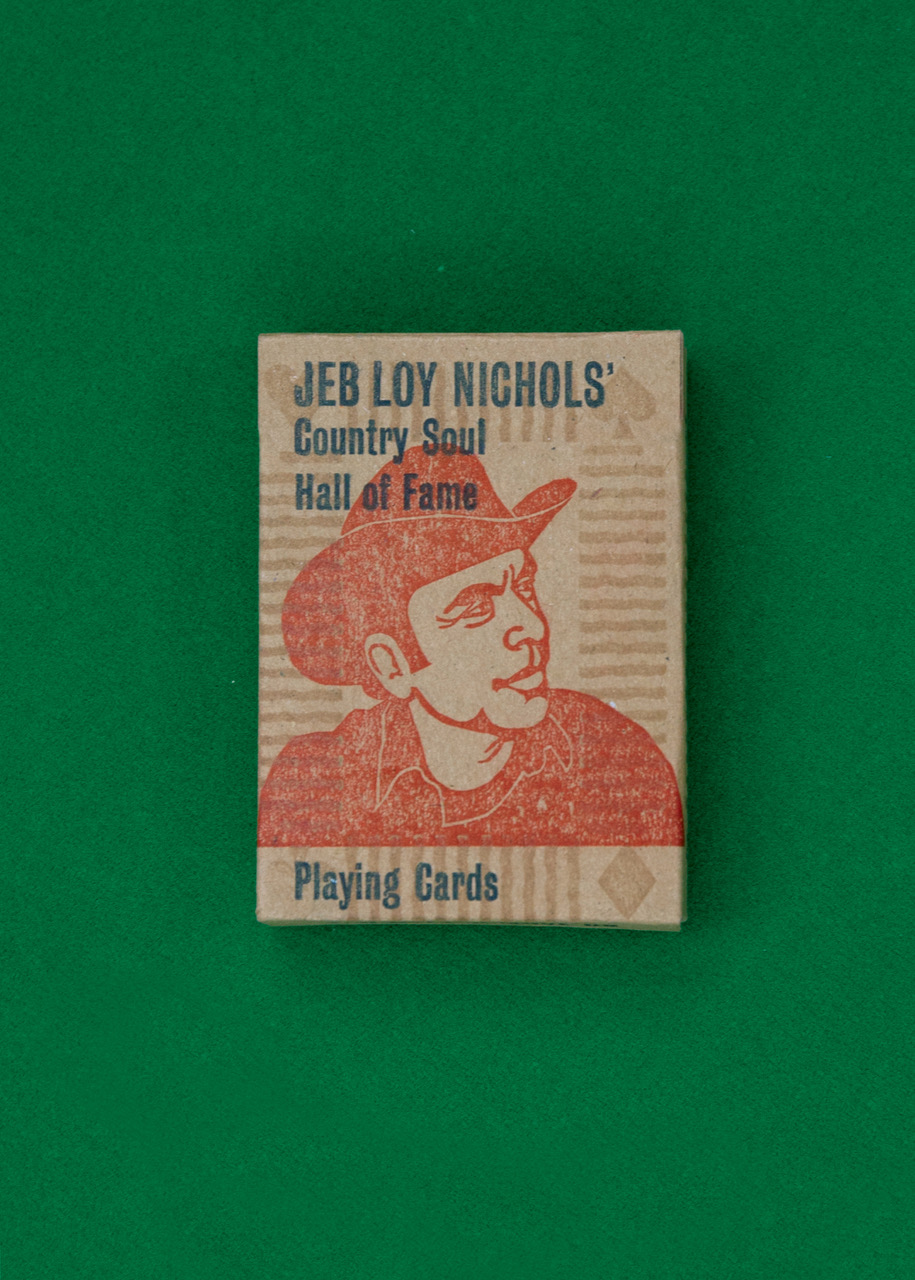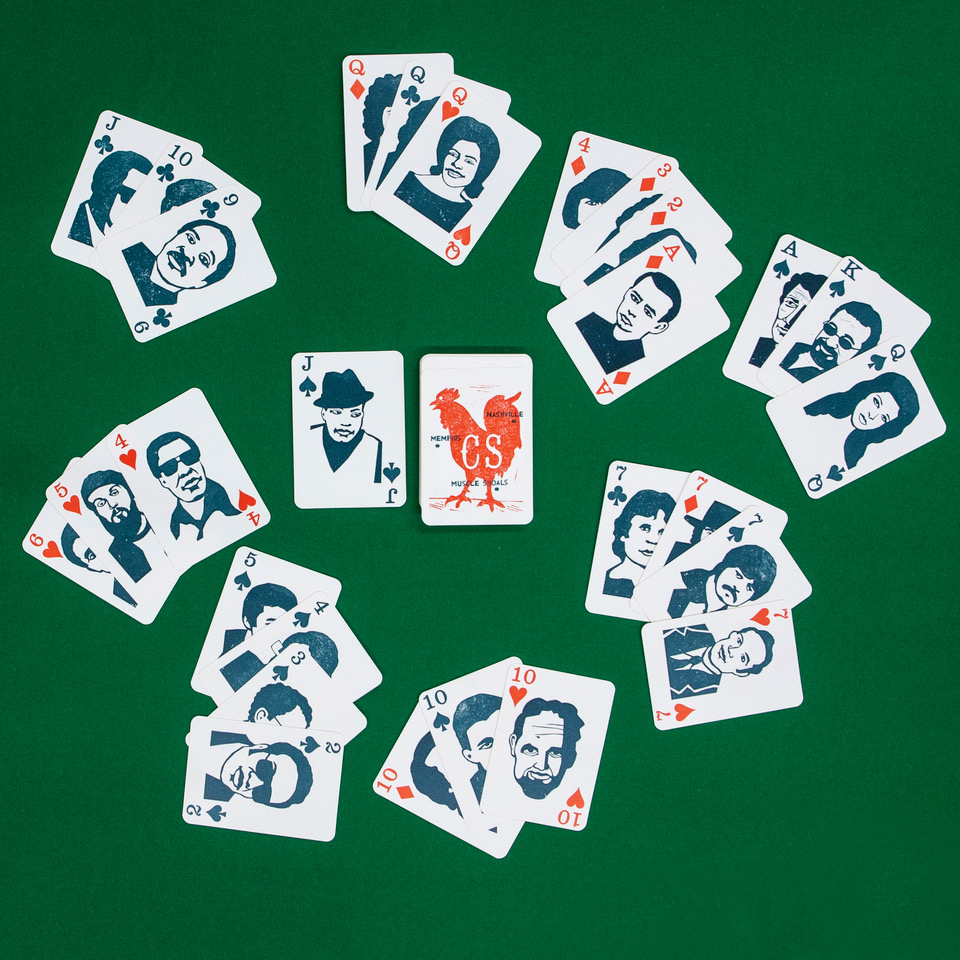 Jeb Loy Nichols' Country Soul Playing Cards
In the late 60s and 70s the journey from Country to Soul was a trip most Southerners made every day via their radios. The mix of rural blues, country crooning and sanctified shouting was a familiar landscape. In Nashville, Memphis and Muscle Shoals, black and white musicians gathered together and made music that changed the way a generation listened and lived.
Jeb Loy Nichols is a US-born artist, writer and songsmith who lives in the hills of Wales. The Playing Cards feature 54 original lino cut prints by Jeb Loy of the best known writers, producers and musicians from the world of Country Soul among them Al Green, Jerry Wexler, JJ Cale and Bobby Gentry. The cards are hand set and letterpress printed by Ellen Bills of The Letterpress Collective on the Heidelberg Platen Press.
A limited edition of 450.
You Might Also Like